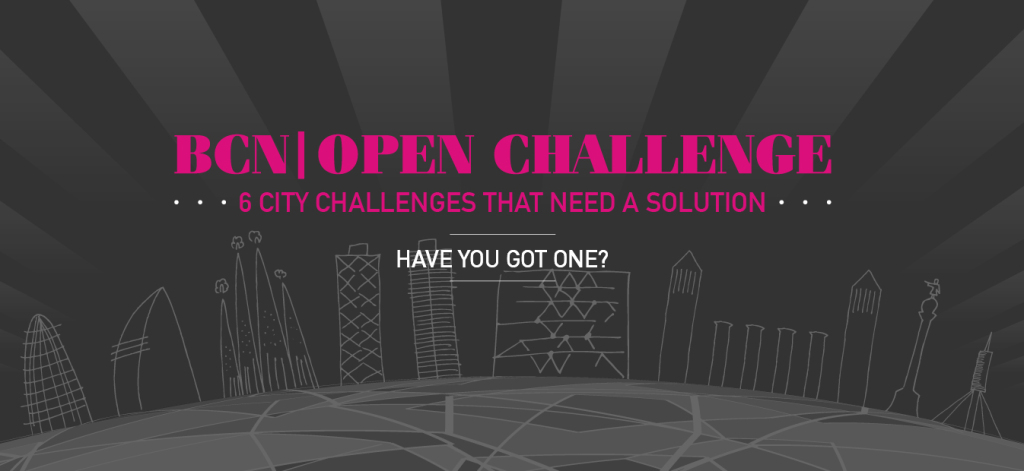 "Citymart is proud to partner with Barcelona to pave the way towards a more open, entrepreneurial and innovative city government. This is a unique and bold step to improve the lives of citizens, and a unique commitment to support the global innovation community."
Sascha Haselmayer, CEO Citymart
What is BCN | Open Challenge?
Barcelona City Council and Citymart announced an international call for businesses and entrepreneurs to propose their innovative solutions to six different challenges to transform public space and services in the city.
As a radical departure from many competitions, the BCN | Open Challenge was a direct commitment to contract the winning solutions. Winners of many urban competitions received an award or the opportunity to pilot. Barcelona was breaking this mould by using public contracting to encourage innovation, entrepreneurship and the growth of small and medium enterprises.
BCN | Open Challenge was a new program opening up the city administration to SMEs from around the world to transform public services. By seeking solutions to the city's challenges with a more inclusive process, Barcelona will accelerate innovation and leverage public spending more effectively to deliver better public services. For the first time, public procurement directly focused on innovation providers, leading to faster, stronger local economic growth and tangible improvements in citizens' lives.
As urbanization trends continue cities face the complex challenge of delivering improved quality of life to its citizens using ever more constrained resources. With 557,000 local governments spending $4.5 trillion each year on service delivery, large investments in new and high technology infrastructures are expected to help meet these challenges. These infrastructures promise to make cities more productive, more efficient, and more sustainable – 'smarter'. However, to deliver these services, cities are faced with a considerable challenge in becoming agile global procurers and regulators of technology on a large scale, in a marketplace that is currently highly inefficient and fragmented.
At the heart of the BCN | Open Challenge was a commitment from Barcelona City Council to:
Procure and implement the 6 selected winning solutions. This promise was backed up by a dedicated innovation fund of 1 million euro.
Support winning companies with a business package for growth including free space for landing or growing in Barcelona, support with financial and human capital development or coordination with relevant local partners.
Validate project references for the winners to strengthen their credentials when accessing other new markets.
Traditional procurement typically precludes small or international providers or new business models. With this initiative, Barcelona was offering companies the best support possible by becoming a significant, open-minded and importantly, prompt-paying client. This will not only support the development and growth of the solution, but provide the company with an excellent reference for business development around the world from Barcelona, a city recognized internationally for innovation.
Everyone agrees on the importance of promoting economic growth and quality of life through innovative activity. BCN | Open Challenge showed that Barcelona is focused on designing the best possible environment for creativity, innovation and growth.